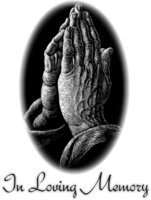 Troy Anthony Ross
Troy Anthony Ross 51 of York, PA passed away Friday April 21, 2017 in Louisa following a sudden illness.
Troy was born Dec. 13, 1965 at Murray, KY the son of the late Thomas W. and Pearlie Mae Ross. He was a security guard.
Survivors include two children Rhiannon Ross and Zachary Ross.
Care has been entrusted to Wilson Funeral Home.