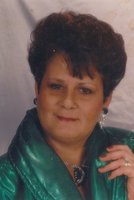 Nancy C. Gibson
Nancy C. Gibson 68 of Louisa, KY passed away Sunday Oct. 8, 2017 at the Three Rivers Medical Center following a brief illness.
Nancy was born August 14, 1949 in Louisa, the daughter of the late Chester and Edna Marie Diamond Chapman. In addition to her parents she is preceded in death by her best friend "Big Deb". Nancy was a retired Lawrence County Jail employee.
Survivors include her loving husband Glen T. Gibson; a daughter Karri Coburn (Kenneth) Clark of Frankfort, KY; two sons Tony Chapman of Louisa and Eric (Tosha Cremeans) Davis of Proctorville, OH; a sister Carolyn Little of Louisa; four brothers Danny Chapman of Louisa, Donnie Ray Chapman of Ashland, KY, Ronnie Lee Chapman of Hazard, KY, and Johnny Gene Diamond also of Ashland, KY; four grandchildren Destiny Chapman, Brady Davis, Colin E. Clark, and Ashton Chapman.
Funeral services will be held on Wednesday Oct. 11th at 1:00 pm at the Wilson Funeral Home with Rev. Bobby Workman officiating. Burial will follow in the Yatesville Memorial Gardens. Friends may visit the family on Tuesday from 7:00 pm to 9:00 pm at the Wilson Funeral Home.
Care has been entrusted to Wilson Funeral Home.