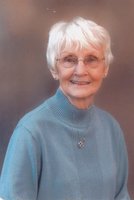 Mary Q. McCoy
Mary Q. McCoy 83 of Louisa, KY went home to be with the Lord on Tuesday Feb. 27, 2018 following a long illness.
Mary was born Aug. 19, 1934 at Louisa, the daughter of the late Ezra and Martha Blackburn Copley. In addition to her parents she is preceded in death by her husband Thomas R. McCoy, two sons Freddy McCoy and Russell David McCoy, siblings Alka Tesner, Lucille Fluty, Wilka Fitch, Freida Boys, Mont Copley, Betty Allen, and Bethel Copley.
Mary was a retired nurse at the Riverview Medical Clinic. She was also a member of the Smokey Valley Enterprise Baptist Church, Eastern Star, Rebekahs, Lions Club, and the Smokey Valley Ladies Auxilliary.
Survivors include a son Tom McCoy and wife Debbie of Catlettsburg, KY; grandchildren Amber (Kevin) Fleming, Brett (Brandee) McCoy, Ashley (Nick) Lee, Kevin (Nashala) McCoy, and Kara (Jamie) Adkins; great grandchildren Adara Lee, Alex Lee, Riley Fleming, Chloe Fleming, Aiden McCoy, Alvia Lee, Bentley Fleming, Kanon McCoy, and Gavin Adkins, and two special friends Vonnie Pennington and Ernie Young.
Funeral services will be held on Friday March 2nd at 1:00 pm at the Smokey Valley Enterprise Baptist Church with Rev. Doug Kelly officiating. Burial will follow in the Greenlawn Cemetery. Friends may visit the family on Thursday from 6:00 pm to 9:00 pm at the Church.
Care has been entrusted to Wilson Funeral Home.