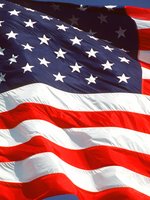 Joseph Stephen Self
Joseph Stephen Self, 62, of Fayetteville, NC passed away Sunday, April 8, 2018 at. Mr. Self was born October 10, 1955 in Columbus, OH to Samuel and Lorene (Moore) Self. He was preceded in death by his paternal grandparents, Sam and Clara Self, his maternal grandparents, Bert and Lou Moore, and on niece, Heather Lorene Saner.
In addition to his parents he is survived by his wife: Margie (Faux) Self and two daughters: Lauren Self of Charlotte, NC and Madelyn Self of Fayetteville, one sister: Debbie Gutrie of Summersville, SC, two step children, Angela and Adam Jay, four step grandchildren, and two nephews, Sam and Caleb Saner.
Mr. Self was retired from the U.S. Army Special Forces having served for twenty-one years and in civil service for 8 years.
The funeral services will be held at 1pm on Friday, April 13 at Wilson Funeral Home with Rev. Chuck Price and Rev. Ronnie Childers officiating. Burial will follow in Self Cemetery at Louisa. Friends may visit the family on Thursday, April 12 from 7-9 pm at Wilson Funeral Home. Care has been entrusted to Wilson Funeral Home and Rogers and Breece unreal Home, Fayetteville, NC.