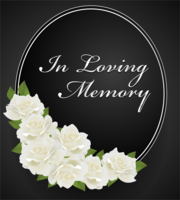 Harry D Horn
Harry D Horn, 85, of Louisa, KY passed away Tuesday, January 28, 2020. Horn was born August 9, 1934 in Inez, Kentucky to the late Sanford and Inez Keeton Horn.
He is survived by Donald Horn, Morgan Horn, and Raymond D. Horn; five grandchildren and seven great-grandchildren.
He was a Retired Coal Miner
Graveside services will be conducted at 11am on Thursday, Jaunuary 30 at Yatesville Memoral Gardens. Burial will follow in the Yatesville Memorial Gardens. All care has been entrusted to Wilson Funeral Home.