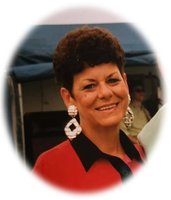 Norma Jean Waters
Norma Jean Waters, 74, of Louisa, KY passed away Tuesday, March 17, 2020. Mrs. Waters was born November 1, 1945 in Louisa, Kentucky to the late Jay and Beaulah Boggs Jordan. In addition to her parents, she was also preceded in death by her husband, Charles Waters, and three sisters, Peggy Belhasen, Ruby Douglas, and Debbie Cantrell.
She is survived by three brothers, Edward Jordan, Wayne Jordan, and Vessie Jordan; and two sisters, Faye Davis and Frieda Hayner.
She was a Homemaker.
Graveside services will be conducted at 1 PM on Friday, March 20, 2020 at Yatesville Memorial Gardens in Louisa, KY with Rev. Roger Jordan officiating. All care has been entrusted to Wilson Funeral Home.