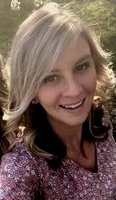 Cheyenna Dawn Steele
Cheyenna "Chey" Dawn Steele, 29, of Louisa, KY passed away Thursday, June 17, 2021 at her home. Chey was born December 8, 1991 in Louisa, Kentucky to Bobby Jason Steele and the late Angela Louise Akers Adams.
She is survived by her father, Bobby (Renee) Steele; one daughter, Melody Fields; fiancé, Scottie Fields, one brother, Michael Adams; three sisters, Danielle (Jason) Enyart, Eden Steele, and Aleya McCormick; five nieces, Rayaunna Steele, Aubry Steele, Bailyn Enyart, Shyana McReynolds, and Katherine Steele; four nephews, Blake Stacy, Reagan Enyart, Asher Enyart, and Micah Steele. She also leaves behind several aunts, uncles, cousins, friends, and in-laws.
She was a Homemaker-Pharmacy Tech.
Funeral services will be conducted at 1:00 PM on Wednesday, June 23, 2021 at Wilson Funeral Home with Bro. Joe Stepp officiating. Burial will follow in the Mitchell Cemetery on Georges Creek. Friends may visit the family on Tuesday, June 22 from 6-9 PM at Wilson Funeral Home. All care has been entrusted to Wilson Funeral Home.