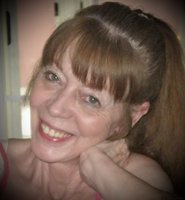 Lolla Mae Cyrus Hartshorn Anderson
Lolla Mae Cyrus Hartshorn Anderson, 71, of Washington Courthouse, OH passed away Friday, July 16, 2021 in Fort Gay, WV. Lolla was born December 31, 1949 in Wayne County, WV to the late John B. and Shirley Mae Thompson Cyrus. In addition to her parents, she was preceded in death by one son, Scott Hartshorn, and one brother, Aley Edward Cyrus.
She is survived by five sons, Eddie "Pucker" Hartshorn, Tony Lee Hartshorn, Steven Christopher Michael Hartshorn, Mark Allen Hartshorn, and Robbie Chad Hartshorn; one brother, John B. Cyrus, Jr.; one sister, Lucille Robertson; and one sister-in-law, Cora Jean Cyrus. She also leaves behind seven half-siblings, Angela Quintero, Rick Burrows, Crystal Copley, Johnny Ray Cyrus, David Copley, Dolly Leoma Burrows Adkins, and Leah Larrabee; two ex-husbands, Edward "Eddie" Hartshorn and Robert Anderson; sixteen grandchildren; several great-grandchildren; nieces and nephews, Randy, Debbie, Mae, Johnny, Roger, Karen, Brian, Connie, Annette, Harold, and Aley II.
She was a hotel manager who ran several hotels, and a homemaker that ran the family farm. She loved her children and grandchildren more than anything.
Funeral services will be conducted on Friday, July 23rd at 1pm at the New Beginnings Chuch with Rev. Noah Robertson officiating. Burial will follow in the Cyrus Cemetery in Fort Gay. Friends may visit the family on Friday, July 23rd from 11am until the time of services at the New Beginnings Church. All care has been entrusted to Wilson Funeral Home. »(Do not delete this line. It does not print. Text that is to appear on web must be entered before this line)