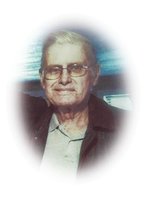 James Howard "Ben" Boggs
James Howard "Ben" Boggs 82 of Cains Creek Blaine, KY passed away Friday July 23, 2021, at Kings Daughters Medical Center following a brief illness.
Ben was born October 23, 1938, at Blevins, KY, the son of the late John Sherman and Eva Mae Boggs. In addition to his parents, he is also preceded by his wife Raylene May Boggs who died in 2017.
Survivors include a daughter and son-in-law Melony and Kenny Martin; a son James Patrick Boggs; 14 grandchildren, 24 great-grandchildren; and a special sister-in-law Rose Boggs.
Funeral services will be held on Monday July 26th at 1:00 pm at the Blaine Church of God with Rev. Mike Roberts and Rev. Daniel Castle officiating. Burial will follow at the Boggs Cemetery on Cains Creek Road Blaine, KY.
Friends may visit the family on Sunday July 25th for 6:00pm to 10:00 pm at the Blaine Church of God.
Care has been entrusted to Wilson Funeral Home.