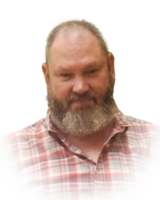 Jimmy Ray Setser
Jimmy Ray Setser, 55, of Louisa, KY passed away Sunday, September 5, 2021 at Tug Valley ARH Regional Medical Center. Jimmy was born February 1, 1966 in Paintsville, Kentucky to the late William Roland and Dorothy Spence Setser.
He is survived by his wife, Patricia Setser; two daughters, Pamela Chaffin and Sarah (Taylor) Martin; three brothers, Gary Setser, Michael Setser and Donnie Setser; two sisters, Rita Napier and Bonnie Smallwood; one step-daughter, Candita (Jeremy) Crabtree; four granddaughters, Kayli Chaffin, Kennedy Martin, Irelyn Crabtree and Taylin Martin; seven grandsons, Parker Helms, Isaiah Crabtree, Ian Crabtree, Ielan "Baby B" Crabtree, David Wilson, Ronnie Wilson, and Landon Martin; and a special nephew, Walter Setser.
He was a Heavy Equipment Operator.
Funeral services will be conducted at Noon on Thursday, September 9, 2021 at the Setser Cemetery with Rev. Jerry Hughes officiating. Friends may visit the family on Thursday, September 9 from 11:00 AM until the time of services at the Setser Cemetery. All care has been entrusted to Wilson Funeral Home.