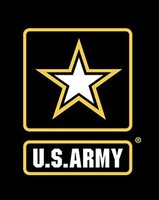 Joseph Oakley "Sam" Sparks
Joseph Oakley "Sam" Sparks, 92, of Catlettsburg, KY passed away peacefully in his sleep, Sunday, November 28, 2021 at The Sanctuary of the Ohio Valley in Ironton, OH. Mr. Sparks was born June 5, 1929 in Catlettsburg, Kentucky to the late Dave and Nora Gallion Sparks. In addition to his parents, he was preceded in death by three brothers, William "Bill" Sparks, John Sparks, and Charles Sparks; three sisters, Juanita sparks, Betty Roop, and Myrtle Mae Berry; and a caretaker, Wanda Gibson.
Survivors include a one brother, James David Sparks; one sister, Maudie Bell Boyce; his caretakers, Dennis Gibson, Tammy Gibson, Charles, Tonya, and Carly Babcock; and his furry friend, Marley. He is also survived by a host of nieces, nephews, and friends, including his Burnaugh BP buddies.
He was a Dairy Farmer.
Per Sam's request there will be no services. All care has been entrusted to Wilson Funeral Home.