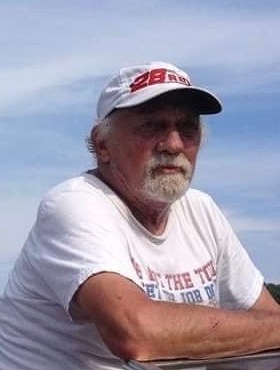 William Herbert Flynn
William Herbert Flynn, 72, of Louisa, KY passed away Thursday, January 6, 2022 at St. Mary's Medical Center. Mr. Flynn was born March 28, 1949 in Springfield, IL to the late Glen Thomas and Norma Vivian Graf Flynn. In addition to his parents, he was preceded in death by his wife, Alberta Lynn Flynn and two sisters, Glenda Flynn Krepel and Tonya Cooper.
He is survived by six sons, William (Beth) Flynn, Jr., Kenneth (Stephania) Dabbs, Christopher Flynn, Jamie (Crystal) Dabbs, Jerome (Heather) Flynn, and Matthew (Carrie) Flynn; three sisters, Debbie Queen, Shirley Hughes, and Sharon Mueller; sixteen grandchildren; and nine great-grandchildren.
He was a Carpet Installer and business owner.
Funeral services will be conducted at 1:00 PM on Saturday, January 15, 2022 at Wilson Funeral Home with Pastor Chris Wilson, Rev. Bobby Workman, and Glenn Greer officiating. Friends may visit the family on Saturday, January 15 from 11:00 AM until the time of services at the Wilson Funeral Home. All care has been entrusted to Wilson Funeral Home.