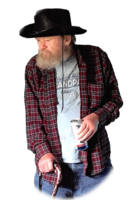 Larry Gene Ratliff Sr.
Larry Gene Ratliff Sr., 59, of Louisa, KY passed away Wednesday, March 23, 2022, at Kings Daughters Medical Center. Larry was born June 9, 1962, in Phelps, Kentucky to the late Christopher Columbus and Minnie Pearl Charles Ratliff. In addition to his parents, he was preceded in death by his mother/sister, Reba Ratliff and two brothers, Roger "Dooley" Ratliff and George Ratliff.
He is survived by his wife, Alta Irene Ratliff; two sons, Larry (Suzie) Ratliff Jr. and Joshua Ratliff; one daughter, Nicole Ratliff; two brothers, Christopher (Emily) Ratliff Jr. and Bobby Joe (Regina) Ratliff; two sisters, Pam (Dave) Phelps and Irene Starr; one sister-in-law, Beverly Ratliff, two grandsons, Clayton Jeremiah Ratliff and Gavin Jude; two granddaughters, Ciera "C.C." Jude and Payton Ratliff, one step granddaughter, Zaria Moore; and three great grandsons, Ezra Adkins, Josiah Adkins, and Ryder Ratliff.
He was a Landscaper.
Funeral services will be conducted at 2:00 PM on Saturday, March 26, 2022, at Wilson Funeral Home with Bro. Darrell Priode officiating. Burial will follow in the Ratliff Cemetery. Friends may visit the family on Friday, March 25 from 6:00-9:00 PM at the Wilson Funeral Home. All care has been entrusted to Wilson Funeral Home.