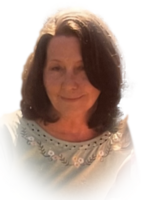 Genda Kay Tackett
Genda Kay Tackett, 70, of Louisa, KY went home to be with the Lord, Thursday, July 14, 2022, at her home surrounded by her loving family. Mrs. Tackett was born February 12, 1952, in Bevinsville, Kentucky to the late Willard and Ollene Andersen Stapleton. In addition to her parents, she was preceded in death by three brothers, Buddy Stapleton, Nicky Todd Stapleton, and Mickey Stapleton.
She is survived by her loving husband, Fred Tackett; two daughters, Kristie (David) Burchett and Jennifer (J.C.) Johnson; three brothers, Lannie (Christine) Stapleton, Randy (B.J) Stapleton, and Bruce (Theresa) Stapleton; one sister, Sandy (Maverick) Bentley; one granddaughter, Mallory Johnson; and two Step granddaughters, Emily (Logan) Spears and Rachel Johnson.
Genda Kay was a Homemaker and member of the Bradley Gap Freewill Baptist Church. Her hobbies included, cooking, sewing, and crafting. She will be most remembered for her selfless, caring devotion to her family, most especially as Nana.
Funeral services will be conducted at 11:00 AM on Monday, July 18, 2022, at Wilson Funeral Home with Rev. Jimmy Osborne, Rev. Bobby Workman, and Rev. Donnie Jarrell officiating. Burial will follow in Riverview Memorial Gardens. Pallbearers will be J.C. Johnson, Larry Tackett, Sam Tackett, Lee Tackett, Lanny Stapleton, Randy Stapleton, Mavrick, Cory, and Cody Bentley, Lewis Tackett. Honorary pallbearers will be Chuck Tackett, Bruce Stapleton, and Willard Ferguson. Friends may visit the family on Sunday, July 17 from 6:00 PM – 9:00 PM at the Wilson Funeral Home. All care has been entrusted to Wilson Funeral Home.