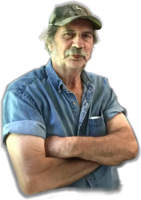 Billy Ray Thompson
Billy Ray Thompson, 72, of Louisa, KY passed away Saturday, October 8, 2022. Mr. Thompson was born January 9, 1950, in Louisa, Kentucky to the late Grover and Violet Moore Thompson. In addition to his parents, he was preceded in death by his sister, Betty Castle.
He is survived by his loving wife, Wilma Thompson; one son, Stacy (Lilah) Thompson; two daughters, Angela (Jeff) Webb and Cheryl (Mack) Wilhite; three brothers, Henry Thompson, James Thompson, and Ronnie Thompson; three sisters, Shirley Baldwin, Earlene Baldwin, and Kathy Senters; six granddaughters, Mellinea Wilhite, Emilie Webb, Tessa Thompson, Tabitha Thompson, Leah Perry, and Natalie Webb; three grandsons, Jacob Webb, Marshall Wilhite, Nathaniel Webb; and one great grandson, Valen.
He was a Heavy Equipment Operator for Dept of Transportation KY.
Funeral services will be conducted at 1:00 PM on Wednesday, October 12, 2022, at Wilson Funeral Home with Elder Frank Blevins officiating. Burial will follow at the Judd-Miller Cemetery. Friends may visit the family on Wednesday, October 12 from 11:00 AM until the time of services at the Wilson Funeral Home. All care has been entrusted to Wilson Funeral Home.