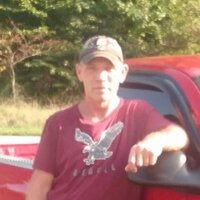 Randy Lynne Ferguson
Randy Lynne Ferguson, 54, of Fort Gay, WV passed away on Sunday March 5, 2023 at his home.
Randy was born November 1, 1968 in Louisa, KY to Leslie Ferguson Jr and the late Bonnie Evelyn Lycan. In addition to his mother, he is preceded in death by his brother Roger Ferguson.
Survivors include his father Leslie Ferguson Jr; a son Christopher; a daughter Jessica; two sisters, Fredia (Steve) Cook and Rita Ferguson; and two brothers, Darrell Ferguson and Rickey Ferguson.
In lieu of flowers donations can be made to the Wilson Funeral home to help with funeral expenses.
Care for Randy and her family has been entrusted to our family at Wilson Funeral Home.