Obituary of Ralph W. Beiting
Ashland. Father Ralph W. Beiting, pastor of St. Jude Parish, Louisa, and founder of Father Beiting Appalachian Mission Center, died Thursday morning, August 9, at 1:10 a.m. in Kings Daughters Hospital, Ashland, following a brief illness. He was 88 years old. "Our diocese and the communities of Appalachia have lost a truly exemplary priest," said Bishop Ronald W. Gainer, head of the Roman Catholic Diocese of Lexington. "His delight in the work he did, his love for the people he served and his passion for helping anyone in need never waned throughout his 63 years of ministry. May our merciful Lord now grant him the eternal joy and rest he so richly deserves." A native of Newport, KY, and a graduate of Newport Catholic High School, the oldest of Ralph and Martha Beiting's 11 children received degrees from St. Gregory Seminary in Mount Washington, OH; Mount St. Mary of the West in Norwood, OH; and the Catholic University of America in Washington, DC. He was ordained to the priesthood in Covington, KY, on June 4, 1949, by Bishop William T. Malloy. Father Beiting was assigned as pastor of a four-county parish on October 7, 1950. At the time of his assignment there were no Catholic churches in many counties in central and eastern Kentucky, including Garrard, Rockcastle, Jackson and southern Madison counties. Although there was a handful of Catholics in the four counties, Father Beiting was asked to find additional Catholics and construct churches where they could worship. His seminary training taught Father Beiting that all the people in his counties, not just the Catholic people, were members of his parish, and he sought to serve them. His experience working in the mountain areas of the Diocese of Covington, during his years in seminary, also revealed to Father Beiting the great need in the Appalachian region. This need compelled the priest to reach out to the people with physical, as well as spiritual ministry. Father Beiting started his outreach with a summer camp in 1957. By 1964, he had launched Bible schools, used clothing stores, and emergency assistance, efforts that were named the Christian Appalachian Project. Under Father Beiting's leadership, the Christian Appalachian Project grew into the largest non-profit service organization in Eastern Kentucky and is now the 15th largest human services organization in the nation, according to its website. In 1981, after 31 years as pastor of St. William Church, Lancaster, and Our Lady of Mount Vernon Church, Mount Vernon, Father Beiting was assigned pastor of the Catholic parishes in Floyd County. During his time in Floyd County, he combined the parishes in Prestonsburg and Martin, creating St. Martha Parish, where he served until 1986, when he was assigned to work in the Mission Office of the Diocese of Covington. In 1989, with the establishment of the Diocese of Lexington, Bishop J. Kendrick Williams asked Father Beiting to return to parish work at St. Michael's Parish in Paintsville, KY, where he served as pastor until he was assigned by Bishop Williams to pastor St. Jude Church in Louisa and St. John Neumann in Hode. Father Beiting built the first Catholic churches in 10 eastern Kentucky counties. He acquired land, designed, and acquired financing for six others. After expanding the work of the Christian Appalachian Project to Floyd, Johnson, Lawrence, and Martin counties, Father Beiting stepped down as CAP's president in 1986 and from the board of directors in 1999. In 1991, Father Beiting established the St. Jude Mission Center which in 2005 came under the umbrella of Catholic Charities of the Diocese of Lexington and was renamed the Father Beiting Appalachian Mission Center. Among the many awards and honors he received during his lifetime, Father Beiting was named an honorary prelate of the pontifical household with the title "Reverend Monsignor" by Pope John Paul II. He was named the alumni of the year for The Catholic University of America in 1999 and received honorary degrees from Berea College, Pikeville College, Xavier University, Spalding University, Morehead State University, St. Joseph College, Eastern Kentucky University, and the University of Dayton. Father Beiting is preceded in death by his parents, Ralph and Martha Heance Beiting; brothers, Ray, Paul and Stanley Beiting, and sister-in-law Joan Beiting. He is survived by brothers Donald (Patricia), James, and Jerry (Rosalie); sisters Dorothy Noll (Peter), Ann Schadell (Eugene), Mary Lou Deavy (James), and Sister of Notre Dame Mary Martha Beiting; sisters-in-law Rose Beiting, Doris Beiting and Billie Jean Beiting; 53 nieces and nephews, and several great nieces and nephews. Visitation for the local community will be Saturday, Aug. 11, at St. Jude Church, Louisa, 4-9 p.m. Reception of the body, Vespers, and visitation will be held Sunday, Aug. 12, at Holy Family Church, Ashland, 4-9 p.m. A Mass of Christian Burial will be celebrated Monday, Aug. 13, at 11 a.m., in Holy Family Church, Ashland. Bishop Ronald W. Gainer will be the celebrant. Following the funeral Mass, the body will be transferred to St. Joseph Church, Cold Spring, KY, where Bishop Gainer will celebrate a funeral Mass on Tuesday, Aug. 14 at 11 a.m. Visitation will precede the Mass, 8:30-11 a.m. At the Ashland Mass, a collection will be taken to benefit the Father Beiting Appalachian Mission Center. Memorials can also be made to the Father Beiting Appalachian Mission Center, 332 River Bend Road, Louisa, KY 41230.
To send flowers to the family or plant a tree in memory of Ralph Beiting, please visit Tribute Store
Mass of Christian Burial
Monday, August 13, 2012
Holy Family Catholic Church
900 Winchester Ave.
Ashland, Kentucky, United States
Interment at: Saint Joseph Cemetery
Tuesday, August 14, 2012
Saint Joseph Cemetery
Cold Spring, Kentucky, United States
Share Your Memory of
Ralph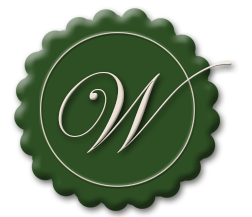 "Our Family Serving Your Family"
Our Location

1270 Hwy 2565
Louisa, KY 41230

cONTACT uS

Phone: (606) 638-0034
Fax: (606) 638-0080

qUICK lINKS