In Memory of
Russell Mayo Adkins
1938 - 2019
Plant a Tree
Send Flowers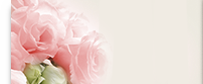 Obituary of Russell Mayo Adkins
Russell Mayo Adkins
RUSSELL MAYO ADKINS, 80, of Louisa, Kentucky, passed away on January 13, 2019 after a long illness. He was born on November 5, 1938 in Louisa. He was the son of the late William Adkins and Garnet Holbrook-Adkins of Louisa and husband of the late Mary Hooser-Adkins, whom he was married to for almost 57 years. He was a 1958 graduate of Louisa High School.
Russell will be remembered as a kind, lighthearted, compassionate, hard-working man, who loved his wife and family. He was reliable, dedicated and was willing to help people in need whenever they asked for it.
He worked for more than 30 years for General Motors in Pontiac, Michigan in the Pontiac Motors Division, and was a lifelong union member of the United Auto Workers of America. He also was a farmer, operated a sawmill and worked in the oil industry as a tool dresser. He enjoyed gardening with Mary and spending time with family and friends. He loved his adopted state of Michigan but after his retirement from GM in 1994, he returned to live in his hometown of Louisa.
He enjoyed homes with his wife and family in Springfield Township, Michigan, where he built a small 6-acre farm, and also in Louisa.
Russell was a Christian and a member of the First Free Will Baptist Church in Pontiac, Michigan as well as the Myrtle Chapel Church in Louisa and the Fallsburg Tabernacle.
He is survived by his sons Randall Adkins, Wendall "Brian" (Danielle) Adkins and Paul Adkins. He is also survived by brothers William "Bud" Adkins, Wayne Adkins and Howard Adkins and sisters Janet Austin, Dorris Morris, Sue Adkins, Sandra Hardwick and Rita Parker.
He is also survived by granddaughters Katie Adkins, Grace Adkins, Lauren Adkins and Emily Adkins and grandsons Ethan Adkins, Tyler Adkins and Leland Adkins.
Russell was preceded in death by a brother, James Cecil Adkins, and an infant sister Sheryl Ann Adkins.
Arrangements have been entrusted to the Wilson Funeral Home of Louisa, Kentucky.
Visitations have been scheduled for Thursday from 6-8 p.m. and Friday from 10 a.m. to 12 p.m. at the Wilson Funeral Home. Funeral services are to follow at 2:30 p.m. on Friday at the Adkins Family Cemetery in Louisa with Reverend Clifford Austin officiating. Family and friends will serve as pallbearers.
Everyone is invited to reassemble for food and fellowship at 3:15 p.m. on Friday at the Louisa Baptist Church Family Life Center, 301 W. Pike Street in Louisa.
Donations can be made in Russell Adkins' name to the Michael J. Fox Foundation For Parkinson's Research at michaeljfox.org.
Share Your Memory of
Russell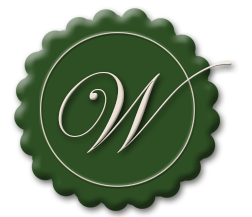 "Our Family Serving Your Family"
Our Location

1270 Hwy 2565
Louisa, KY 41230

cONTACT uS

Phone: (606) 638-0034
Fax: (606) 638-0080

qUICK lINKS